What's In Our Monthly Dog Subscription Box UK?
Abi Thomas
At Waggle Mail, we think your dog deserves only the best. We are a family run UK based company who live, breathe and work for animals and understand that every pet is a member of the family. We pride ourselves in really being involved with our customers and understanding their needs. All of our products are tested before we add them into our Dog Subscription Box because we care what we send out and want to ensure its the best for your dog. Still asking yourself why should you sign your pup for one of our Dog subscription boxes? Read on to find out.
Why sign up for our dog subscription box?
Not only are we undoubtedly the most affordable box around we are also the best quality dog subscription box UK.  When you subscribe to our dog subscription box, you get the most out of your money. In our boxes we use well-known high-quality treats from the names we know your dogs enjoy.
Our order form also gives you the option to tell us a little bit more when signing up. We ask what the other companies don't. Your dog hates squeaky toys? That's okay add it in the notes at the bottom of the order form.  Or your pet has an allergy? There is a box for that on our form that allows you to add anything. Dairy, wheat, or even certain meats let us know and we will provide the best treats for your dog. Maybe they're just picky, trust us we've been there, and we care. We add everything that you tell us about your pooch to their account so it's always there for us to see. 
Waggle Mail want to know what your woof likes and dislikes and for our customers to get the best from their money.  So, let us know and we'll keep it on file. Even if it's something a bit out there, for example maybe it's a certain brand or flavour of treats? Add It in and we'll do our best to tailor your box to your pets needs.

But what's Included in the Dog Subscription Box UK?
From fun toys that will stimulate your dog and allow you to enjoy playtime with plenty of choice to tasty snacks that will make any dog drool. Every month your box is packed to the brim with things your pet will love. Our Dog Subscription Box UK have a variety of product, these will be changed and rotated as your subscription goes on. We keep a log of what toys and treats are sent out to ensure there is never any duplicates.  However if there is something your pet really enjoys, let us know and we'll make a note to incorporate this next time. 
Don't worry, we haven't forgotten about the essentials. Not only do we offer Stylish pet collars and bandannas but as well as this we also include shampoo that will leave your four-legged friend smelling fresh. We think about it all. Our Dog Subscription Boxes have a range of products that we switch between. One of our favourite staples are  Animololgy Products. Find out more on this below.
What's something only our dog subscription box offers?
Our collar bandannas and collars are made to size and have been a customer favourite since they launched. Handmade by the Waggle Mail team. With plenty of different colours and patterns to choose from your pup will without a doubt always be in trend. The collars and Bandannas are in every monthly box so if you are a long-term subscriber you would build up quite the collection. Made from quality fabric we make only the best for your pet. We take pride in tailoring every box to the customer and keep all the details of past orders so you will never get the exact same product twice!
Brands included in our Dog Subscription Boxes that we love
As we just mentioned one of our dog box staples is the Animololgy Grooming Products. We have put some of our favourites below. Let us know if you have a favourite and we'll look into adding it into your box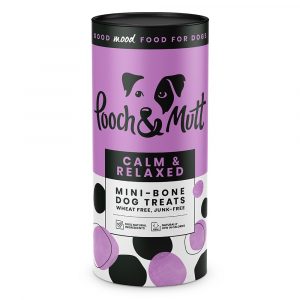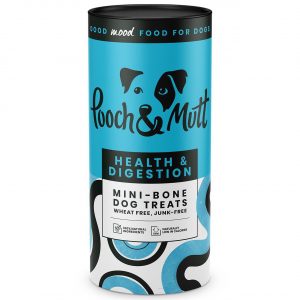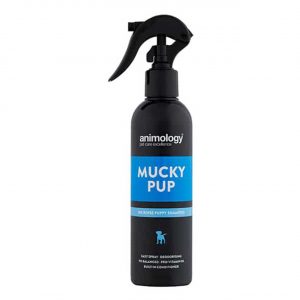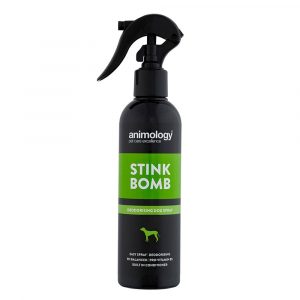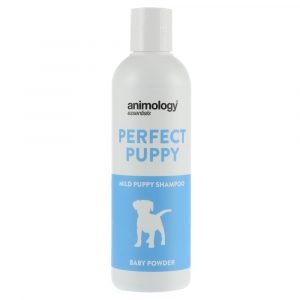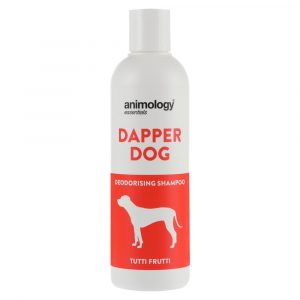 Another one of our favourite brands you can see above is Pooch & Mutt. There a new brand in our box and we are so excited to start incorporating their products. Because not only is it important to us that your pet has a tasty snack but its equally important that their snack can give them the boost, they need then we're here for it. One of our favourite products for our boxes is their Calm and Relax treats and their Health and Digestion Dog Treats. We incorporated Pooch and Mutt products into our boxes because when we asked our customers what brand they would love to see more of Pooch and Mutt was one of the most requested brands. And we listened.
Anything we have missed? Feel free to chat to us on our live chat feature at the bottom of the page or Leave a comment down below or even give us a message on our Social Media accounts linked below.